About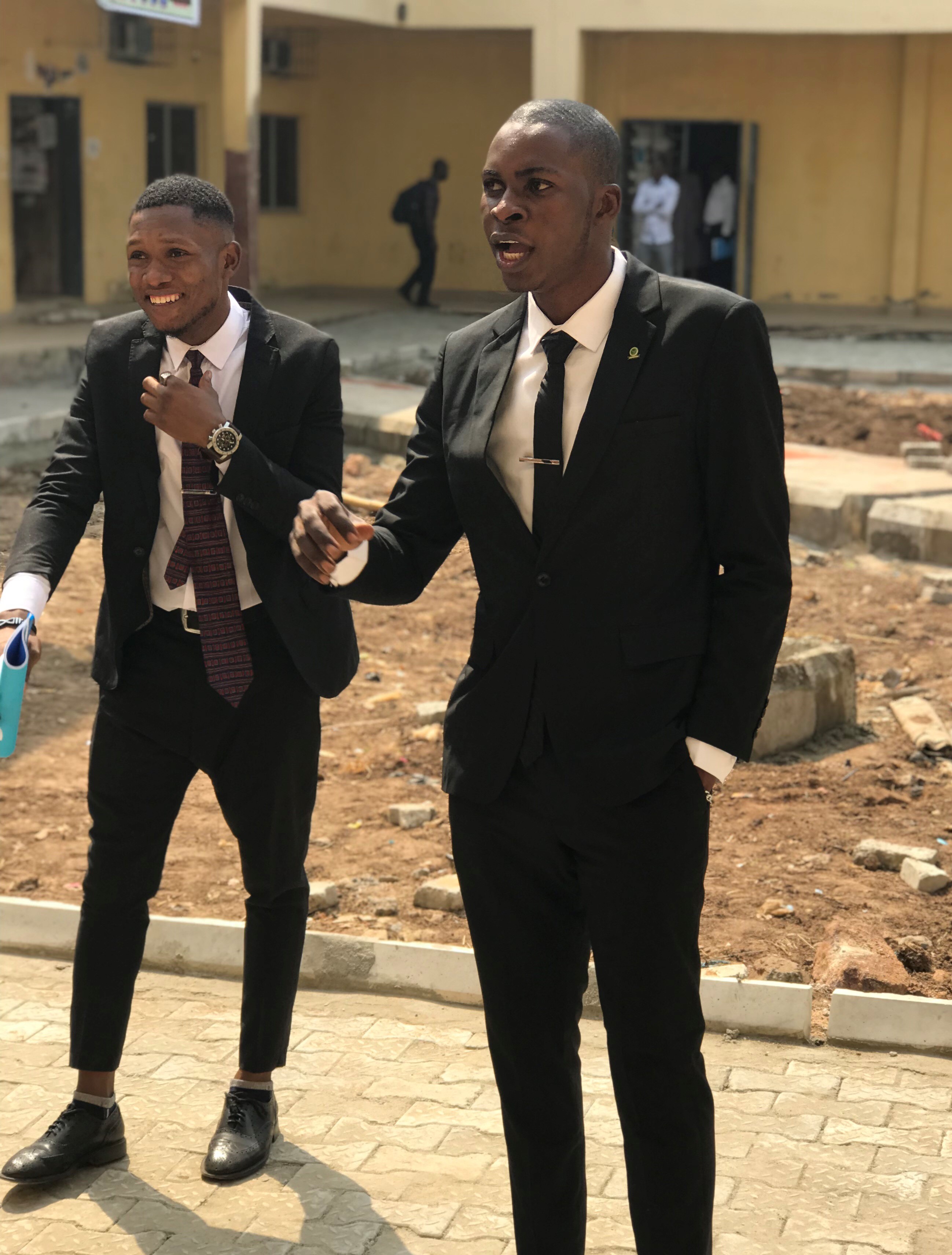 Hi, I'm
Fullname: Okwuolisa Onyekachi Emmanuel.
I'm a good web developer, a web designer with great knownledge of front-end techniques, also an editor and a student.

Currently pursuing a Bs.E degree in Chemical Engineering at Michael Okpara University of Agriculture Umudike (MOUAU). I was born and raised in Lagos, Nigeria with the dream for seeing all part of the world and hoping to futher my career in the design space.
Origin: Nnewi South, Anambra State, Nigeria.
My passion for becoming a web developer grew during my first year in the university. The journey started right from there, facing obstacles, losing focus and getting distracted. I never thought i would come this far as a developer with an enginering background. I have always love great designs, which i love to create for web and mobile devices. My experiences has taught me a lot to be open and adjustable to change and new perspective.
As the saying goes: "two heads are better than one", I prefare working with a team, you'll learn much more. I love spending time surfing the net, also a lover of football.
I'm always down to collaborate and assist when i have the time. Reach out, let's chat.
University: Michael Okpara University of Agriculture Umudike, Abia State.
(Bs.E) in Chemical Engineering.
(August 2020.)

High School: Caritas College, Lagos State.
West Africa Senior School Certificate Examination. (WASSCE)
(September 2007 - July 2013)
Services
Visual
Design
Design what you want.
A Design has no fixed solution. It's a creative activity. It's one of the most rewarding and satifying activities in the world of technology. An awesome and well structured design get lots of attention and users. A good quality design conveys the content for which it was made. With all these in check, I am committed to help you create a new design or in the modification of an old one.
Full-Stack
Developer
Develop your web.
I'm a Developer, with good knowledge of different programming languages that helps bring life into your designs. I'm passionate to assit you create responsive,call-to-action websites that can run across different devices, using latest technologies available.
Contact
Get

in touch

If you have any questions, and to know how i built this from scratch without any template please feel free to drop me a message. I will surly respond. I keep improving for best solotions, and posible ways to stay informed on the lastest technologies, social medias helps to keep us updated and connected. feel free to reach out to me..
26 Olushesi str, opp Ojo Barracks, Lagos. Nigeria
(081) 872-667-21
onyekachiokwuolisa@gmail.com